Tool kit Part Identification
29th June 2011
Photos of the tool kit housed under the boot floor.
Golf V GT Sport TDI 2.0 170PS
Possibly missing/unknown tools highlighted. See below for close-up photos.
A
B
C
Fuse extractor tool
Not located in tool kit under boot floor but on the inside of the driver's side dash panel (only accessible when driver's door is open).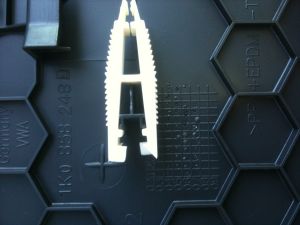 My Golf V SE TDI 1.9 105PS (2005 model year) tool kit