GTE Secrets
6th October 2021
The Volkswagen GTE includes all the VW Golf Mk 7 Secrets, plus a few more:
Switch between displaying e-range and Trip Odometer
On GTE's fitted with the Active Info Display (virtual cockpit), by default, the E-Range (electric range) on the dash takes the place of the trip odometer. You can switch between the two by following the instructions at https://www.speakev.com/threads/gte-active-info-display-trip-meter-solved.76033/#post-1343793
With ignition on, hold down Trip Reset (0.0) button.
Wait until Switch between e-range and trip is displayed, then release.
Press Trip Reset button to confirm Switch to trip?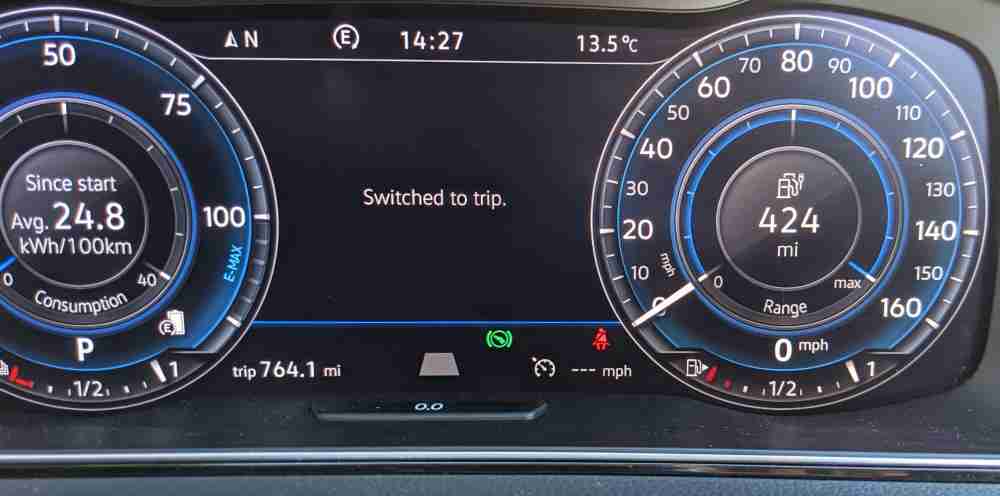 Confirmation displayed and trip odometer now displayed in place of e-range.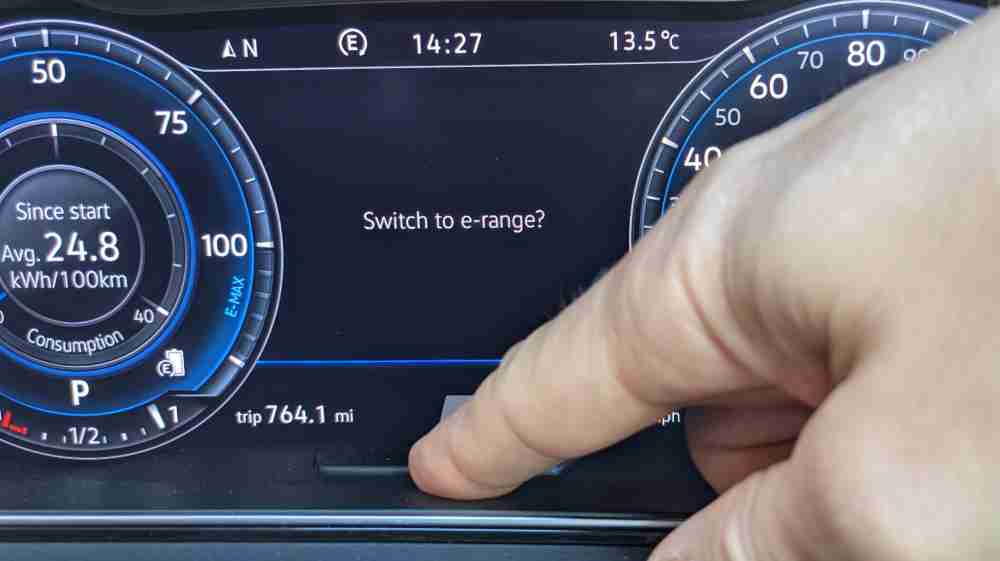 Repeat process to switch back to displaying e-range.
That's it for now. Please let me know if you know of any other hidden features which are NOT mentioned in the manual.